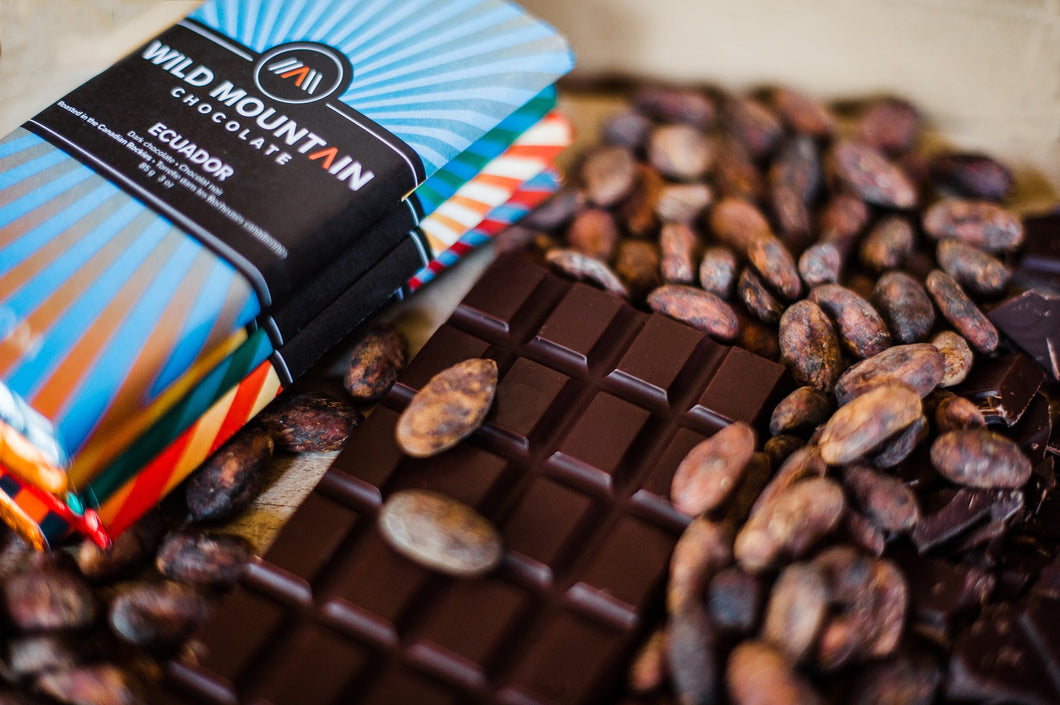 Dark Chocolate Mixed Case Selection
Regular price $89.99 Sale
Make ordering easy and enjoy our case price and free shipping on this mix of our delicious, made in Canada, organic dark chocolate. We make our chocolate by roasting some of the world's best organic and ethically sourced cocoa beans.  Our simple recipes ensure only the purest and simplest ingredients are in our bars. This case of 12 bars contains all your favourites.
2 Mint 85gm Bars
2 Orange 85gm Bars
1 Caffe Mocha 85gm Bar
1 Chai Latte 85gm Bar
2 Madagascar 85gm Bars
2 Ecuador 72% Cocoa 85gm Bars
2 Peru 72% Cocoa 85gm Bars
These delicious Wild Mountain Chocolate products are certified organic by PACS 16-931.
Ingredients: Organic Chocolate (Organic Cocoa Beans, Organic Cane Sugar, Organic Cocoa Butter). The 6 bars with added flavour ingredients also contain: Mint - natural mint oil.  Orange - natural orange oil, Caffe Mocha - Organic coffee, Chai Latte - Organic chai spice.
PROUDLY ROASTED IN THE ROCKY MOUNTAINS.